The Top Ocean City Heating & Air Conditioning Company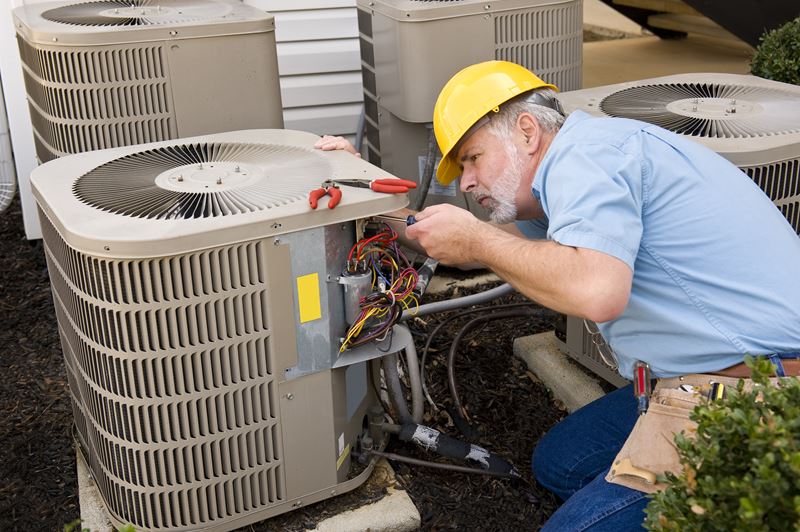 Fields Heating Cooling & Appliance Inc. is the premier company to call on in Ocean City, MD for HVAC companyservices. Having been around since 1990, this has given our team ample time to earn and maintain a flawless reputation.
Ocean City locals can feel confident about contacting us to address your service needs. We take this line of work seriously and that is evident from the results that we are able to get for our customers, every single time.
Types of Work we Do
Our name pretty much says it all, we focus on heating, cooling and appliances for residential clients in Ocean City and surrounding areas. One area of expertise we specialize in is heat pumps.
What many people don't realize is that heat pump still pump heat, even in the summer. The difference is that they, instead, pump heat out of the home as opposed to into the home, like in the winter.
This type of system tends to be cheaper than those fueled by natural gas. This means lower cost up front as well as for your monthly utility bills.
Heat pumps are known for not creating as much dry air as other types of heating systems. Although you still may want to add a dehumidifier, you will notice the air is not as arid as it tends to be with other methods of home heating.
You are much less likely to notice temperature fluctuations with this type of heating system. Heat pumps provide uniform heating and less opportunity for cold spots.
For the finest in heating and cooling service in Ocean City, you can count on the Fields team!
Recent Articles
As an Ocean City homeowner, it makes sense to want to take any steps you can to improve your home. This isn't always about enhancing the look or remodeling to update.
As an Ocean City homeowner, you have a number of important choices to make. One of those happens to be about which type of heating system they want for their home.
Fix It Now, Fix It Right
If you are looking for an Ocean City HVAC company then please call (410) 213-0850 or complete our online request form.